Travis Kelce Threw His Helmet After a Drop Led to an Interception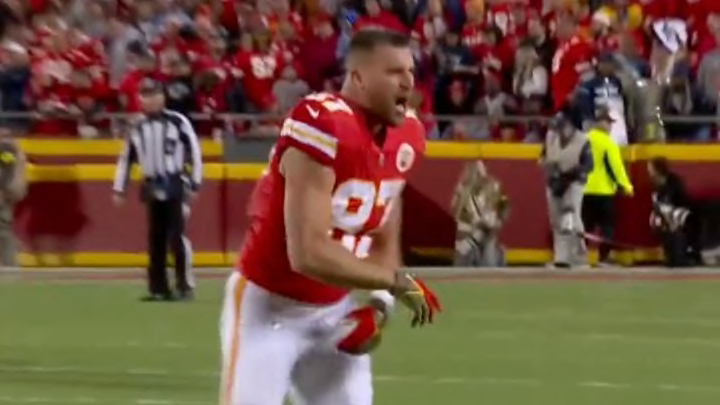 The Kansas City Chiefs and Tennessee Titans met on Sunday Night Football in Week 9. During the third quarter Patrick Mahomes threw a short pass to Travis Kelce, who dropped the ball for whatever reason. The ball landed in the arms of Roger McCreary for an interception.
Kelce was understandably upset with the drop and result. As he was walking off the field he took off his helmet and threw it towards the sideline.
Kelce was visibly upset, but appeared to be a controlled fit as Kelce went underhand as if he were ... bowling. Still, this is the kind of thing we usually only see from quarterbacks. Tight ends are usually such cool customers.
UPDATE: Bowling? Bowling.