Vikings Debut 17-Player Choreographed Bowling Celebration Which is Somehow Legal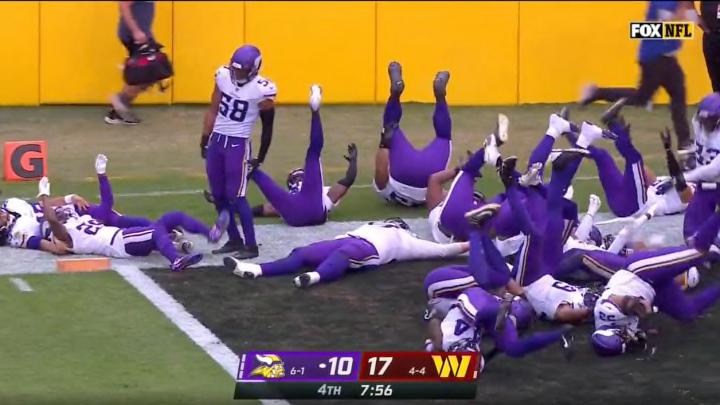 Harrison Smith intercepted a Taylor Heinicke pass midway through the 4th quarter of Sunday's Washington Commanders - Minnesota Vikings game. Smith returned the ball all the way to the 12-yard line. To celebrate he pretended to go bowling using the football and his teammates played the pins. Jordan Hicks wobbled a bit but eventually fell down for a strike.
Here's the thing. There were 16 pins here. That's 16 players. Plus Smith makes 17. There are only 11 players per team involved in any given play. Plus this was obviously premeditated. Perhaps even lightly choreographed. Not to compare two unrelated things... but how is this legal and perfectly acceptable when you get 15-yards for taking off your helmet?