Kelce Brothers Cry Talking About Seeing Their Mom After the Super Bowl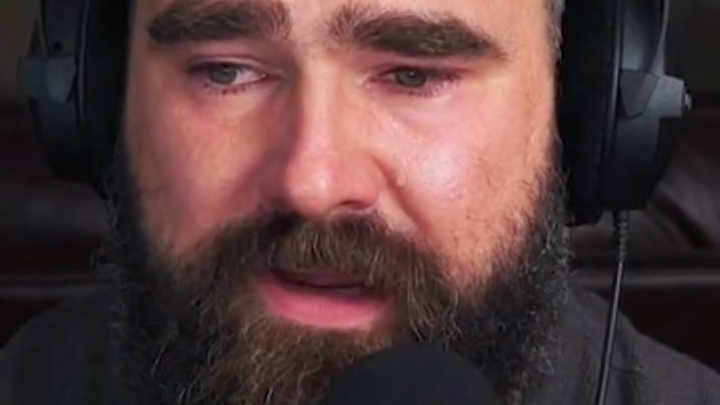 Don't know if you heard this, but both Jason Kelce and Travis Kelce were in the Super Bowl. And they are brothers. Brothers! Travis emerged victorious in a thriller, as the Kansas City Chiefs outscored the Philadelphia Eagles. The Brothers Kelce discussed the once-in-a-lifetime opportunity for their New Heights podcast and did not hold back on the emotion. Particularly Jason, who found tears of joy in losing on the biggest stage.
READ NEXT: Five Kansas City Chiefs Who Won't Be Back in 2023
Below is an awesome clip of them discussing what it was like to see their mother, Donna, shine under the bright lights. It rules extremely hard and will make you feel things.
Finally, a player podcast where they say some stuff. Just guys being dudes and loving their mom. It's almost enough to make a person feel bad about getting sick of the brother vs. brother storyline in the two weeks preceeding the game. Almost.
Guess a rematch next year wouldn't be the worst thing in the world.