Greg Olsen Doesn't Have to Worry About Tom Brady Stealing His Job at Fox for Another Year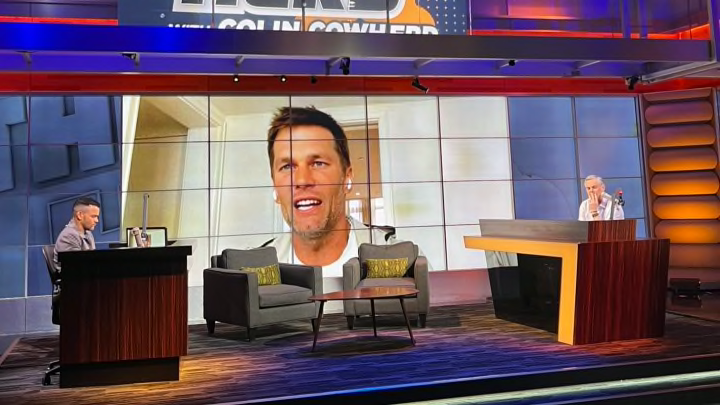 Tom Brady called into Colin Cowherd's show on Monday afternoon wearing a lot more than he was wearing Monday morning. Cowherd asked Brady if there was even a one-percent chance that he could get talked into playing again. Brady sounded like his mind was made up and he would stay retired. Brady also revealed that he would start at Fox in the Fall of 2024. Meaning Greg Olsen's job alongside Kevin Burkhardt as the number one color commentator is safe for at least one more season.
This is probably good news for everyone. Brady gets a year to practice. Olsen gets another year making the top salary. And FOX gets another year to figure out how the NFL broadcasting equivalent of two dates in one night. What if they end up in the same room together?
Now the question becomes, what does Tom Brady do for the next year and a half? The man has dedicated his life to football for the last three decades. This Fall he's just going to sit home and watch football and not have anywhere to be for four straight months? That just feels like the perfect recipe for a comeback.
Of course, the other option is he starts living his life again and actually enjoys it. He's got money. He does not need to work. If he likes retirement, will he really want to go into broadcasting where he'll be ripe for criticism from snarky bloggers and whatever replaces Twitter by then?
Putting off Fox for another year seems like the perfect recipe to find more excuses to put off Fox. We'll be convinced Brady is heading to the broadcast booth when we see him in a broadcast booth.