Thomas Bryant's Reaction to Getting Dunked on By Victor Wembanyama Was Great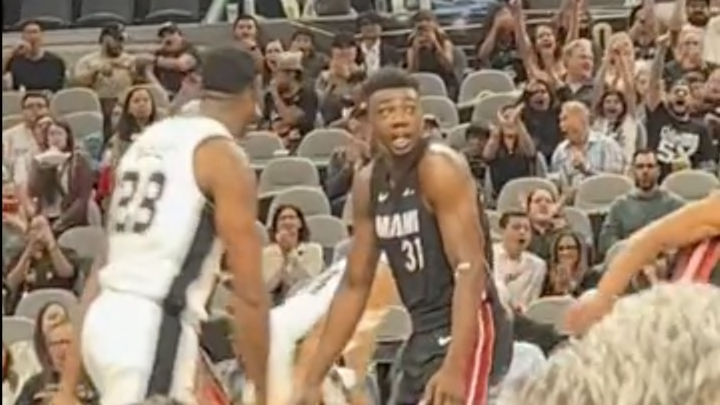 Victor Wembanyama put on a show last night during the San Antonio Spurs' preseason game against the Miami Heat, showing his unlimited potential and doing things no 7-foot-4 person should be able to do. There were many highlights but the most eye-popping one was him dunking from outside of the restricted area.
There is literally no defense for that. Or at least there is no existing defense because no one has ever seen something like that before. If a dude is going to be able to go all Inspector Gadget go-go arms from like 8 feet away then it's going to take some new strategy.
Thomas Bryant, who happened to be in the vicinity of the area where Wemby did whatever the hell he pleased, simply could not believe that any of it happened. Check out his reaction to getting dunked on.
Totally understandable.
Bryant is 6-foot-10 but would still get dominated in the sit and reach by Wembanyama, who announced his arrival by doing the Michael Jordan dunk at the end of Space Jam. All of this is unprecedented territory and it certainly won't be the last time an opponent is openly befuddled by this basketball-playing extra terrestrial.
Going to be a great year as it'll be impossible not to watch this guy whenever he's on TV.