Texas A&M's Pre-Appalachian State Yell Practice Is Cringeworthy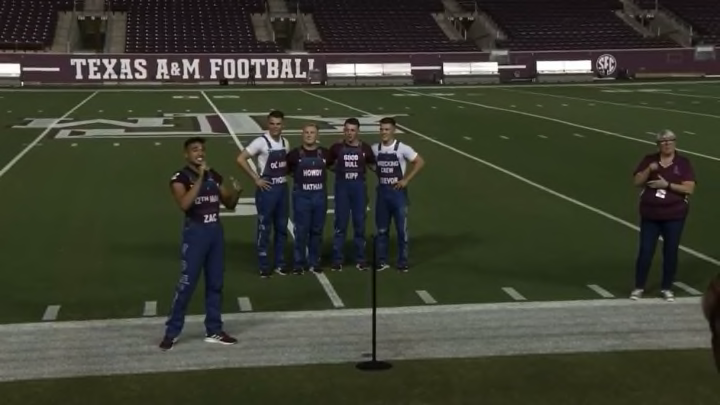 Texas A&M suffered the biggest upset of the young 2022 college football season on Saturday, when Appalachian State went into Kyle Field and came away with a 17-14 win over the Aggies. As great as that was for App State, a lot of things surrounding that result awful for Texas A&M in hindsight.
The Aggies paid Appalachian State $1.5 million to travel to College Station for the game. So they paid their opponent to come in and beat them. Not great. Now we have video from Texas A&M's yell practice from the night before the game and, oh boy, is it bad.
One of the Yell Leaders grabbed the mic and started making fun of the Mountaineers which, in hindsight, wasn't a great idea. The whole 1:10-minute speech he gives is hilarious for how cringe it is.
Check it out:
Last year we shared video from a yell practice that was just as bad. I get that this is some sacred tradition at Texas A&M, but that doesn't mean it's not dumb as hell.
Stop being so weird, Aggies.