Tennessee Titans' 2023 Schedule Release Video Is a Masterpiece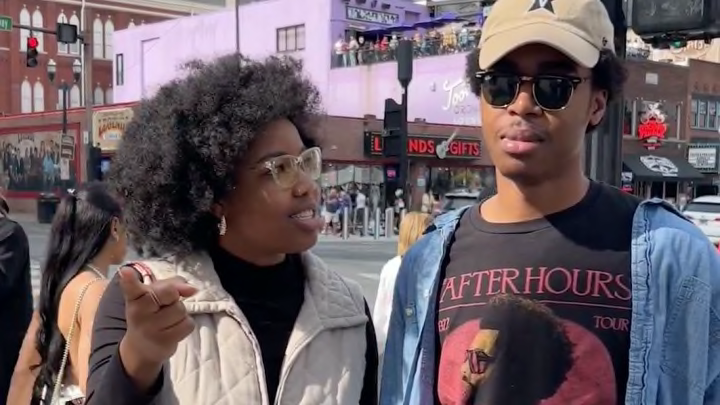 The microdosed slow burn of the annual NFL schedule release is preposterous on its face but one has to give credit where it's due because turning boring paperwork into winning an attention cycle is impressive work. We finally got a look at the 272-game slate in its entirety last night to confirm that, yep, those teams that were going to play each other are going to play each other and they've established saved-the-dates.
Once the NFL's de facto embargo broke, all the individual teams were able to release their little videos. And like the final five seconds of a Dunder Mifflin commercial, this is where the creativity really shines through. The Chicago Bears did an homage to The Bear, the Los Angeles Chargers\ went anime, and every other franchise's content department got a chance to shine.
No one shined brighter than the Tennessee Titans' squad, who hit the Nashville streets and called in random bachelor and bachelorette parties to help identify upcoming opponents with hilarious results. Because it appears NFL franchise brand recognition is not in as secure a place as ratings would have you believe.
Every single person in this video comes off great. Like they're laughing with you so you don't have to laugh at them. It must be great to have a mind uncluttered by seven gajillion useless sports facts.
Team accounts really take it on the chin — and rightfully so in a lot of cases — but this one blessed May event that shouldn't really be an event gives them an opportunity to create magic. The content is getting better and better around the schedule release and people are having fun. Guess it's not all bad.