TBS' 'House of the Dragon' Ad Was So Bad It Was Good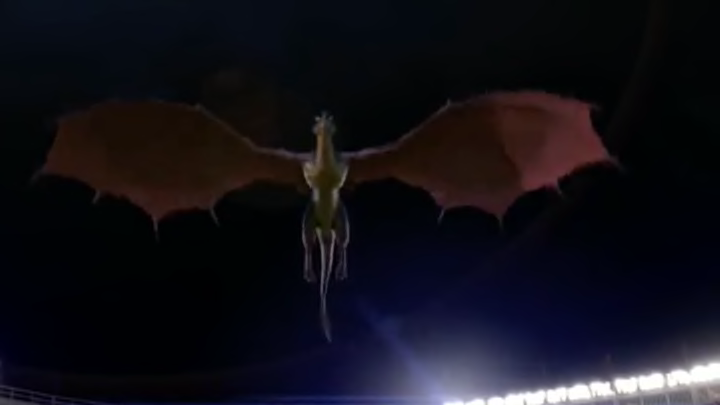 A very important Business Daddy thought up an idea to promote House of the Dragon during Game 1 of the American League Division Series between the Cleveland Guardians and New York Yankees which required some significant buy-in from the broadcast booth. If there was any pushback to pretending a CGI dragon was real, it was not strong enough to prevent the on-air manifestation. Here's Bob Costas and Lauren Shehadi making the best of the unusual bit, which was not well-received online. Then again, is anything?
Was this at all necessary? Did it add anything? No. Except giving Costas the opportunity to drop both an Orson Welles and a Rodan reference in the span of a few seconds.
So what? People didn't like it because they actually noticed it as opposed to the hundreds of other reads for upcoming shows they ignore. Think long and hard about the last time you were actually engaged with a plug for something coming up later. Was it before or after The Mentalist was the hottest show on television? It takes something truly special to stand out. Pausing an extra beat while saying Murder, She Wrote just doesn't cut it.
If the job is to capture attention, then the spot's mission was accomplished. And really, when you think about the actual stakes — just some people saying it was bad — it's a small price to pay in exchange for generating impressions and interest. You're reading a blog post about it right now, which is the white whale every publicist seeks.
There was some chatter that this was beneath baseball or that it sullied a sacrosanct experience and while I too enjoy Field of Dreams, it's time to get off that high horse on onto a fake dragon. Because you just might see something like this again in Game 2 and throughout the series.
It won't hurt you even if you find it entirely unhelpful.