Taylor Swift Fans Got a Travis Kelce Explainer From Carson Daly to Open 'Sunday Night Football'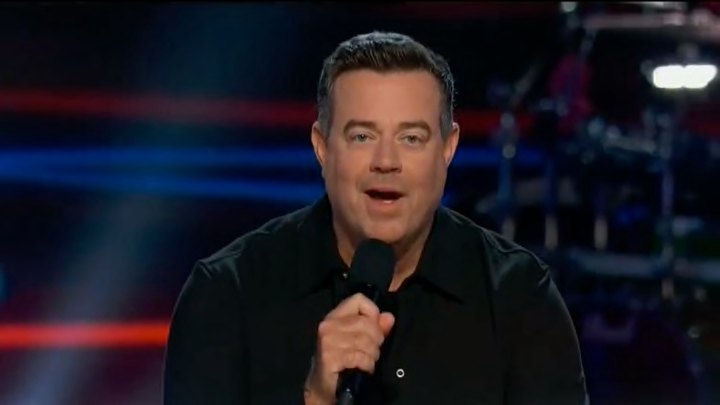 Taylor Swift is at her second Kansas City Chiefs game in a row, this time attending the team's Week 4 game against the New York Jets on Sunday Night Football. That means that Swift fans who haven't previously crossed over as NFL fans are tuning in again with the potential for huge ratings in a game where Zach Wilson is going to see extended minutes. And that's why NBC chose to have Carson Daly do an introduction to explain who Kelce and Patrick Mahomes are as if Swifties aren't interested in Andy Reid.
Is it pandering? Condescending? Too late because Swift's fans are so dedicated they probably already learned so much about football over the last two weeks that they could have made Mike McDaniel look as bad today as Sean McDermott did? We'll have to sit back and see how they react. At least NBC didn't direct them to check out the replay of the Toy Story game on Disney+.
What is clear is that Swift is at least serious about showing up at games. Especially nationally televised ones where they're going to be showing ads for her concert special which will soon be available in theaters. And the networks will be happy to show her going into every single commercial break as long as she continues to show up.