Stephen Curry Crushed 'Misery Business' During a Paramore Concert
Fans at the San Francisco show got more than they bargained for.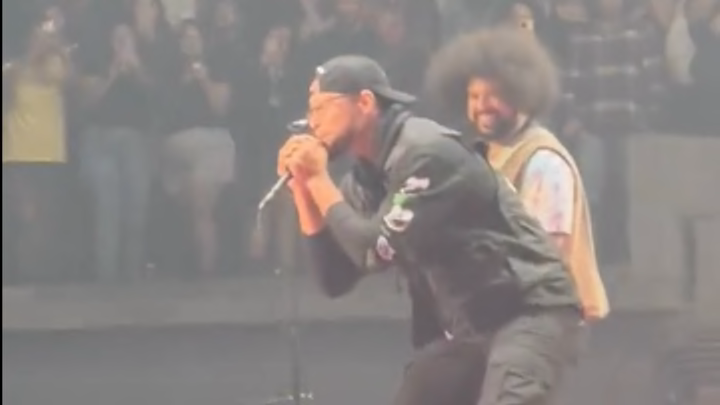 Paramore is in the midst of a tour off the strength of their sixth studio album released earlier this year and that trek took them to the Chase Center in San Francisco last night. Every show has featured some fan engagement as some lucky soul gets pulled on stage to perform with Hayley Williams and the crew. This time they called in the big guns and called in some big favors to get Golden State Warriors sharpshooter and reigning American Century Championship champion Stephen Curry out there to help with Misery Business and it was awesome.
Truly a seminal moment for the pop-punk world. And very cool for Curry to do. Michael Jordan was simply not hopping in for a cameo with Green Day back in the late 1990s when they played the United Center. LeBron James has been noticeably absent at every Hawthorne Heights show ever played in Ohio and not once did Tim Duncan pick up the drumsticks and sit in with Yellowcard when they rolled through Texas.
This man is having the type of summer George Costanza could only dream of while waiting to be asked to play some frolf in the park. There is no doubt he's going to come into next season refreshed and with a lifetime of sick experiences crammed into two months.