Stephen Curry Saved the Best Performance of His Career for 'Hot Ones'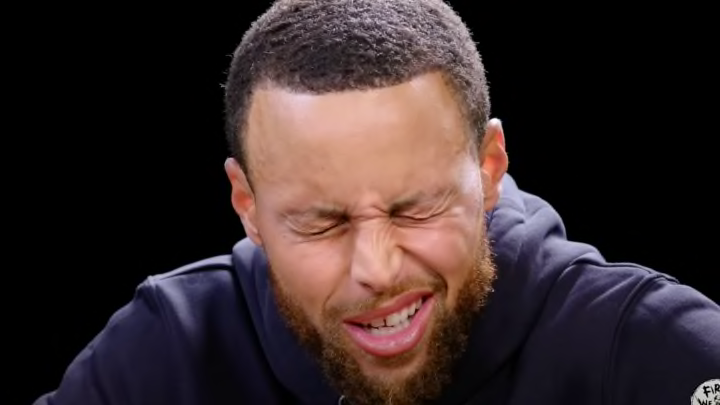 Stephen Curry is on the latest episode of Hot Ones, the Internet TV show where celebrities sit down and eat chicken wings dressed in increasingly spicy hot sauces while they answer questions. It's truly one of the most brilliant concepts we've come up with as a society. Curry's appearance was notable because of how well he handled the heat. He wasn't just tasting the sauces and then trying to drown it out with some liquid. No, he was there to enjoy a nice meal to the point where someone stepped in and told him he didn't actually have to eat the entire wing.
It also doesn't appear that he drank any water. Curry really is just built different. You invite him out for wings, the man is going to eat some wings and the heat is not a problem. He looked so natural doing it you would think Dell Curry was a competitive eater. I kind of need to see Seth Curry try the One Chip Challenege now.
The other part of this interview that is really taking off is Curry talking about Kobe Bryant. The Ringer's Kevin O'Connor found the videos that go with his stories and they're pretty entertaining.
You can watch the full video here.