Stephen Curry Criticizes Officials: 'It's An Awful Call'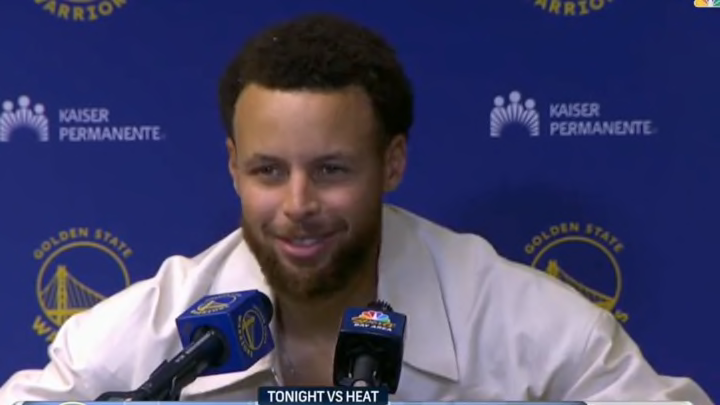 The Miami Heat beat the Golden State Warriors, 116-109, on Tuesday. It was an important win for Miami as they improved the 3-5 the day Jimmy Butler proclaimed they were going to win a championship despite the slow start. Both Butler and the Heat got a little help from officials after a foul call was reversed late. Butler was called for a foul as he interlocked his fingers with Stephen Curry on a three-point attempt with 1:39 remaining and the Heat up three.
Erik Spoelstra must have challenged the call because he needed a timeout and the challenge would have gone to waste otherwise. The footage provided by the league in this tweet doesn't show anything close to conclusive evidence the call was wrong.
After the game Curry was asked about that decision and said, "It's an awful call? What you think I was going to say?"
"It's tough when I clearly felt a lot of contact. I don't know what they saw besides that high five contact that they talked about but you've got to be able to finish your motion. That's what I felt like. Especially when you slow it down in slowmo it's pretty clear there was a lot of contact. But what do I know about calls?"
Bally Sports Florida has an angle that maybe shows Butler got a fingertip on the ball, but calling that definitive is incredible. The question is, will Steph be fined for criticizing the officials here or escape because he did it with that used car salesman smile?