Stephen A. Smith Hammers Lakers After Loss to Blazers: 'It's Embarrassing'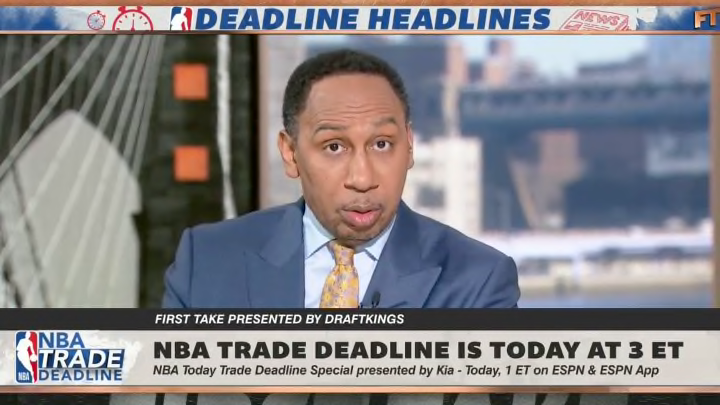 Stephen A. Smith /
The Los Angeles Lakers hit a new low last night when they lost to the Portland Trail Blazers, 107-105. The Blazers are in the midst of a complete teardown, trading three of their five starters in the last week. The Lakers entered the night with a healthy LeBron James and Anthony Davis. Even with the Russell Westbrook conundrum hanging over their heads, that duo should be able to beat a tanking team. Yet the Lakers still lost. It's fair to say it was the worst loss yet in a season full of bad ones.
The outlook is dire because the Lakers used all their assets to get Westbrook and now have limited to no flexibility to change the roster as currently constructed. It's not a good time in Laker Land, and Stephen A. Smith went off on the organizational failures that led to this outcome on First Take this morning.
A classic Stephen A. rant. You know things are good when he changes the pitch of his voice. Rarely have I heard the man's voice get higher than when he was yelling about Kurt Rambis.
The Lakers failed this year. No two ways about it. Somebody in the building -- whether it be Rob Pelinka, Jeanie Buss, the Rambis couple, or LeBron -- decided going all-in on Westbrook as a third wheel was a good idea. It has gone as poorly as anybody could've imagined before the season started. There's no way out of the jam they created for themselves.
As Stephen A. aptly stated, the only reason they're still relevant and being discussed is because the Lakers brand is stronger than any other in the sport. For a team employing LeBron and AD, it's indeed embarrassing.