Stephen A. Smith, Dan Orlovsky Team Up With Denzel Washington For 'Equalizer' Crossover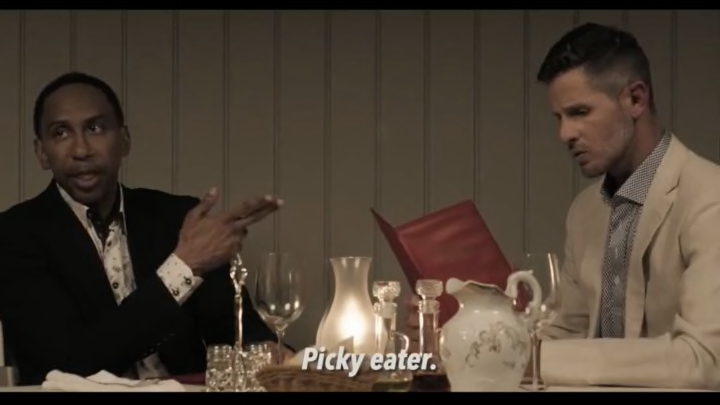 Denzel Washington's newest movie, Equalizer 3, will release in theaters this weekend and it will be extremely sick if the first two installments are any indication. Promotion will undoubtedly ramp up on all sports-showing networks this week given the crossover of the Venn Diagram between people inclined to watch sports and people inclined to go see Washington creatively take down bad guys for two hours. ESPN decided to take things a step further and went for a full-on crossover featuring Washington, Stephen A. Smith, and Dan Orlovsky.
It's, uh.... really something.
I truly cannot believe I've lived to see the day, but this feels too inside sports media for normal people. Everybody at The Big Lead and many of you who are reading this right now are familiar with Orlovsky's strange eating habits. The standard ESPN viewer, on the other hand, is just as likely to be confused as they are amused by this commercial. One would figure if the network was going to invest in a commercial with Denzel Washington they'd make it more accessible. Not to mention the stark contrast of this investment coming on the heels of a summer of financial difficulties that led to the departure of many beloved faces.
Not that any of this should take away from Equalizer 3. It's going to be awesome. The first two set a very high standard in terms of set pieces for action movies. The final fight scene in the last one took place during a hurricane! The plot has weakened a bit since the first due to the lack of mystery surrounding Washington's character but you aren't going to a Denzel Washington action movie to have the heartstrings pulled.
Can't wait. Despite this ad spot's best efforts.