Steelers-Browns Refs Miss Extremely Blatant Facemask on Deshaun Watson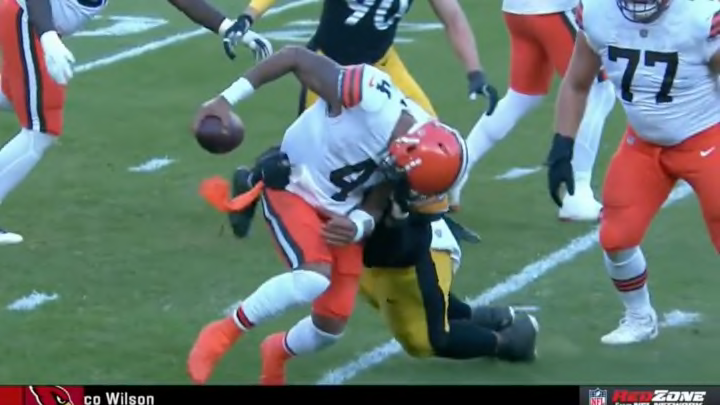 Deshaun Watson /
The Pittsburgh Steelers were fighting for their playoff lives against the Cleveland Browns in Week 18 and got some help from the officials. The refs missed an extraordinarily blatant facemask by Pittsburgh defensive lineman Larry Ogunjobi on Deshaun Watson, playing his sixth game this season after a suspension for the sexual assault lawsuits filed against him in 2022.
Yep. That's pretty bad! As blatant a facemask as you'll see and not a flag in sight.
Between this and the Ed Oliver screw-up during the Pats-Bills game it seems like the refs are doing their best to match the overall poor quality of football in the final week of the year.