Bills' Ed Oliver Sets Record For Most Offside Player Ever, Doesn't Get Flagged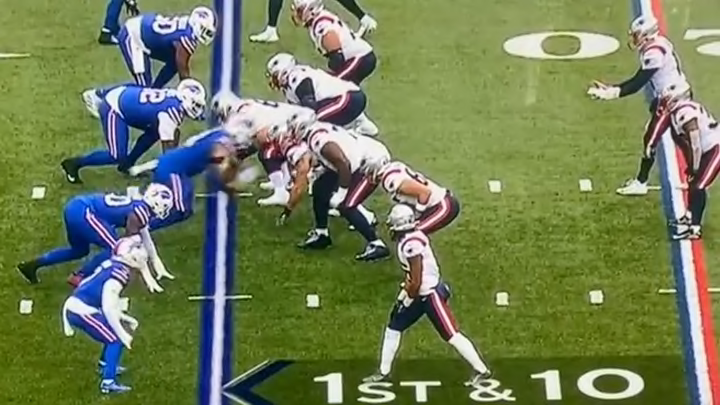 The New England Patriots and Buffalo Bills played in the final week of the regular season. The Bills got off to a Hollywood start by returning the opening kickoff for a touchdown, but the Patriots were able to escape the first half tied, 14-14. That's especially impressive since the Bills were allowed to do things like jump all the way offside without being flagged. Like defensive tackle Ed Oliver here.
If Oliver had been any futher offside he would have caught the snap before Mac Jones. The Patriots lost six yards on the play and went three-and-out. The question is, how the heck do you miss a guy so big jumping so early? It's the kind of no-call that makes people wonder.