Stay-At-Home Uncle Wins Jeopardy!, Tells Miyam Bialik About Playing Conch Shell at Beach Wedding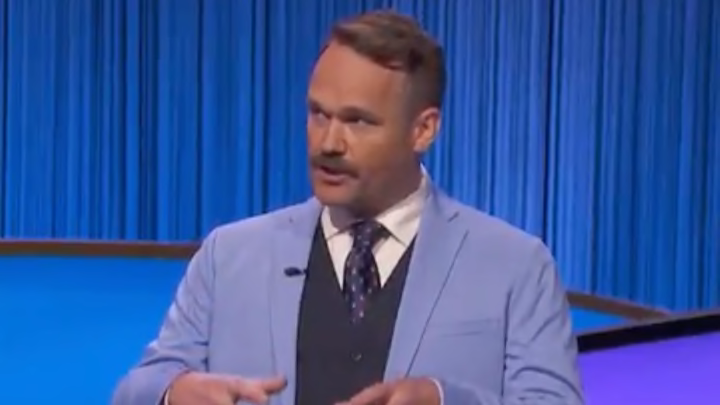 Mayim Bialik took over Jeopardy! hosting duties last week. Not long into her stint a New Type of Guy dropped on the set as Laurence Long from East Bend, North Carolina, showed up with a heck of a yarn for the interview portion of the program. Long is a nursing student and "stay-at-home uncle" who once blew a conch at his sister's Brady Bunch-esque wedding.
Long actually went on to win the game so there's a lot of pressure on him tonight. Will he continue to win Jeopardy! games and become the most famous stay-at-home uncle since Jesse Katsopolis? And how does he top telling Bialik about the time he was able to "let one absolutely go" at his sister's beach wedding?
More importantly, is he a Rob Delaney character? Paul F. Tompkins? Neil Patrick Harris? If he keeps winning, it's a debate worth having. If he loses, at least we'll always have the conch.