SNY Made a Pitch Clock Countdown Feel Like an Episode of '24'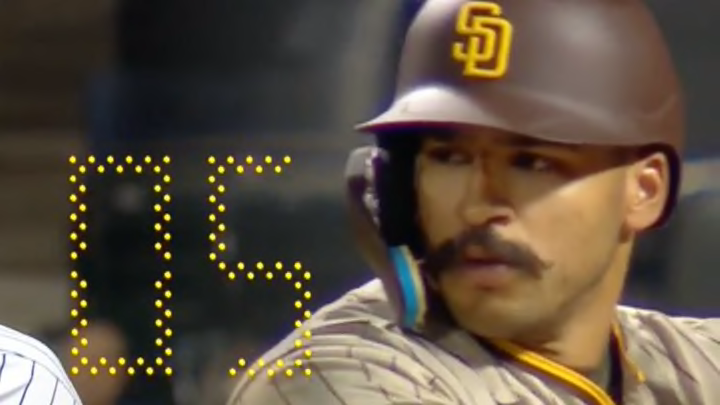 SNY's New York Mets broadcast is as good as it gets because Gary Cohen, Ron Darling and Keith Hernandez are the best team in baseball. But that's just part of it. It also rules because they try interesting things and anyone stuck with 150 games a year from a — let's just say "stiff" — Bally's Sports affiliate can appreciate any and all creativity.
Awful Announcing caught this little wrinkle from game director John DeMarsico during a particularly tense Max Scherzer-Trent Grisham at-bat last night that brought a bit if welcome nostalgia back for fans of 24. As the pitch clock ticked down, it didn't feel as though a run or out was at stake. It felt that the safety of Jack Bauer's daughter, yes the one from Old School, hung in the balance.
My favorite part of all this is that Grisham ended up fouling a 1-2 pitch back to the screen, so it's like it never existed outside of elevating Scherzer's pitch count by one. The league and the players and the game directors can work as hard as they want to make baseball be a non-stop thrill ride but the wasted, empty space will always be essential.
You might know SNY from such previous delightful flourishes as Jacob deGrom taking the hill to Simple Man, the interview of the year with a guy who should play The King of Queens' son in any new IP, and the whole Edwin Diaz trumpety thing visiting Oz.
What will they do next? No one knows. Maybe an upcoming sixth inning can feel like Brian De Palma's Blow Out or the starting lineups can be an Always Sunny homage. Nothing is off the table and whatever they come up with will probably be quite enjoyable.