I'm Getting Addicted to Watching Keyshawn Johnson and Richard Sherman Listen to Skip Bayless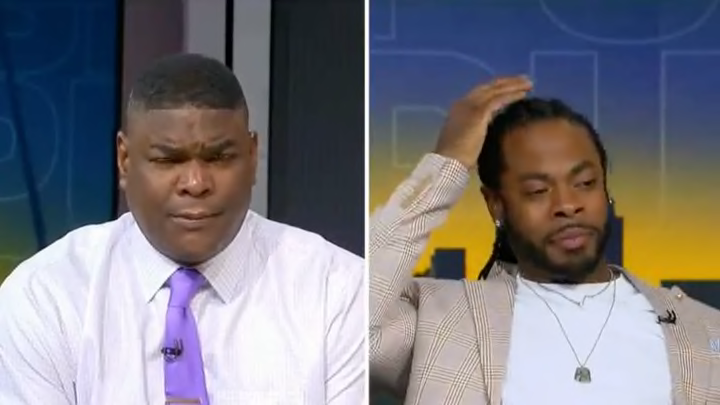 It's safe to assume that Undisputed devoted a significant portion of its airtime to the Dallas Cowboys this morning, based on all three social clips from the first hour-plus of the program have been related to America's Team. And that's just fine because it might be the topic Skip Bayless is most passionate about and the topic that Keyshawn Johnson and Richard Sherman get to most actively listen.
Yesterday we highlighted an eight-minute segment about how to fix the team's quarterbacking woes through the draft or with a time machine and the toll it took on the former football players on-set. Today they dove into the minutiae of Micah Parsons and Deebo Samuel trading words after the San Francisco 49ers destroyed the Dallas Cowboys on Sunday night. And Sherman, especially, was on one.
Sorry, folks. This show is very good now. It's two-on-one and everything is extremely broad and the reaction shots are gold. A lesser host would get sidetracked but Bayless just keeps on trucking.
It's only mid-October, folks. A lot of football left and this set will definitely be worth monitoring.