Shaq's Fake Hair Fell Off on Live Television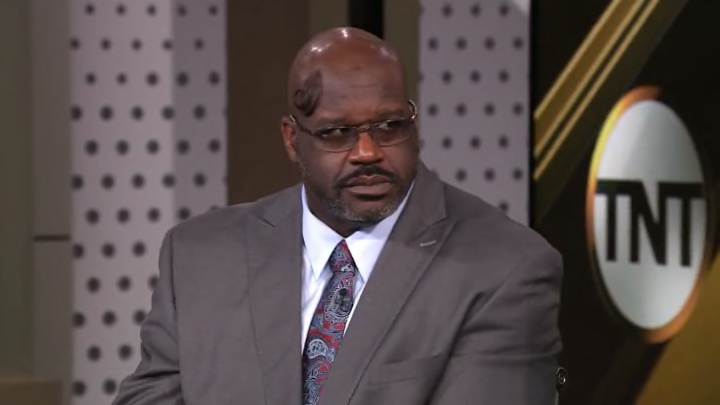 Shaquille O'Neal lost a bet to Candace Parker and during a segment on TNT Tuesday night, he paid the bet off by "growing baby hair." It was fairly obvious the hair was fake, and it eventually fell right off his head, live on air.
Here's Shaq revealing the hair:
Everyone on the NBA on TNT pregame show got a kick out of that. But it's fairly obvious that's glued on to his head. A few minutes later, it slid right off in pretty hilarious fashion.
Check it out:
Shaq selling it like nothing happened was pretty great. It has already been an interesting year for Shaq's hair and this is just the latest entry in that saga.