Shannon Sharpe Sat Out 'Undisputed' After Skip Bayless' Damar Hamlin Tweet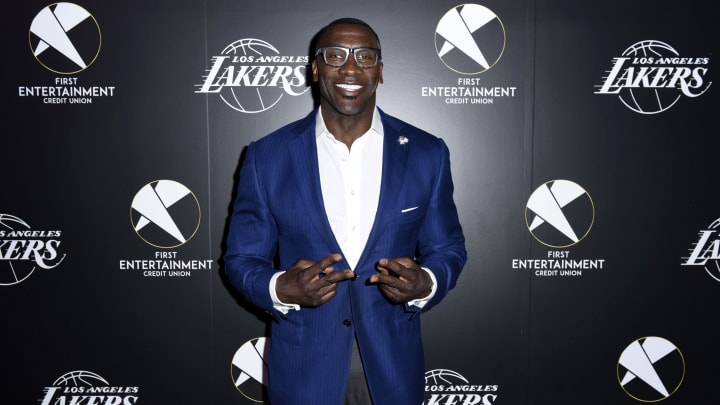 First Entertainment x Los Angeles Lakers and Anthony Davis Partnership Launch Event, March 4 in Los / Vivien Killilea/GettyImages
Shannon Sharpe was not present on Tuesday's episode of Undisputed. It was odd that a former NFL player and one of FS1's most prominent voices was absent the day after the league essentially shut down after the Damar Hamlin incident. Reports are now surfacing that Sharpe sat out the show due to an insensitive tweet from co-host Skip Bayless.
TMZ is reporting Sharpe was upset a tweet Bayless sent minutes after Hamlin's heart stopped on the field. In the wake of medical professionals administering CPR and using a defibrillator on the 25-year-old, Bayless said the following:
A host of current and former athletes ipped Bayless for the tweet:
Bayless sent the following tweet nearly an hour later:
Bayless attempted to clarify the meaning behind his tweet during Tuesday's show.
TMZ is reporting FS1 wants Sharpe back as soon as possible, but that it doesn't know when he'll return.