Shannon Sharpe Tears Up During Goodbye to Skip Bayless, 'Undisputed'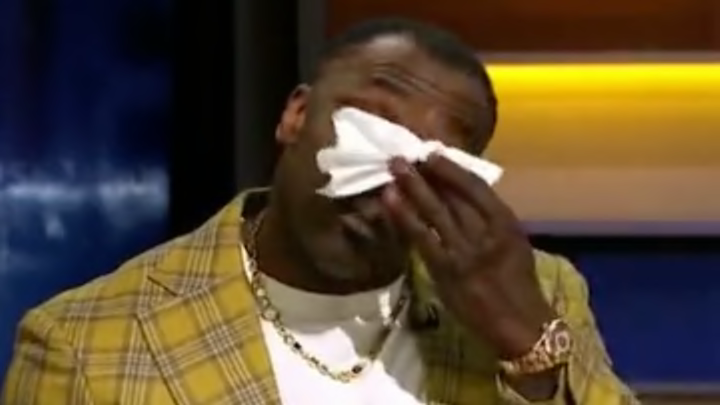 As expected, with the NBA Finals now done and dusted, this morning was Shannon Sharpe's last day on Undisputed. After the final commercial break, he launched into a lengthy and classy thank you, shouting out everyone involved in the show, on his personal team, and his family. It was really a nice moment and way to go out.
Sharpe then turned to his sparring partner Skip Bayless and became emotional, reflecting on what their partnership has meant over the years. Bayless was equally complimentary.
As goodbyes go, this was well-done. There may be a lot going on in the background but both guys focused on the good times and took the high road.
Sharpe will be on to bigger and potentially better things. Undisputed is going to have a really tough time replacing him but Bayless will get a new foil. Don't cry because it's over. Smile because it happened.