Shannon Sharpe: Ja Morant is Hustling Backwards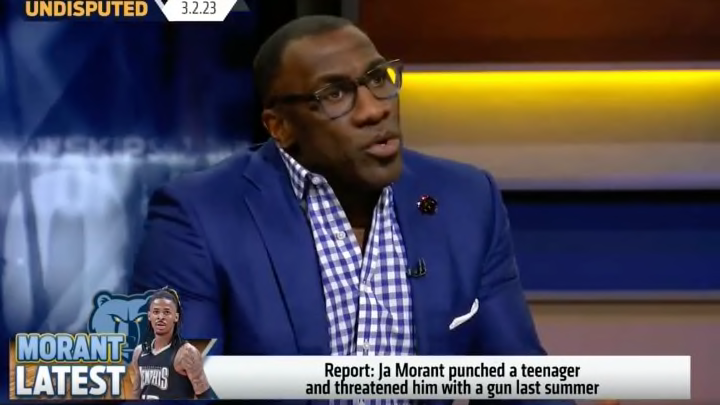 Shannon Sharpe on Ja Morant /
Ja Morant is in the news again after a Washington Post article cast a very poor light upon the Memphis Grizzlies superstar. Undisputed kicked off its show with the topic today and Shannon Sharpe once again monologued about Morant's subpar decision-making. After Sharpe said he wished Morant realized he wasn't a "thug" following the January laser incident with a Pacers staffer, Sharpe said today that Morant is hustling backwards and needs to learn lessons from those who came before him and acted similarly.
"Hustling backwards" is a great way to put it. Morant got his money. He has the endorsements and the highlights. Prior to this year he garnered so much goodwill and admiration from the general public that the unofficial face of the NBA title was his for the taking. And yet we're talking about him beating up a teenager then claiming self-defense instead.
Someone's gotta tell Morant what Sharpe is saying here before things get worse.