The Insider-to-Sportsbooks Buzz Really Fizzled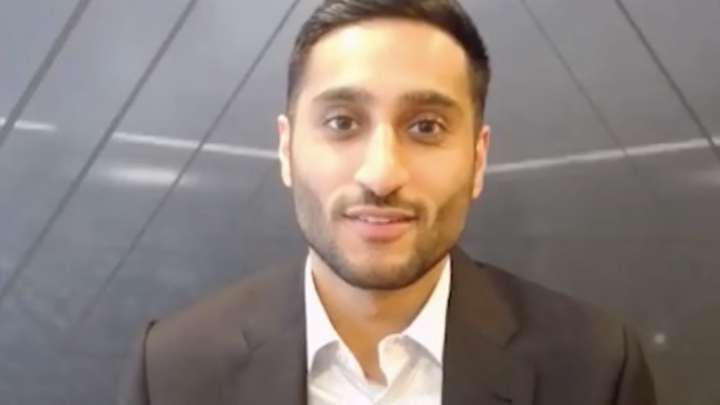 Shams Charania is staying with Stadium/Bally Sports as well as The Athletic, our old friend Ryan Glasspiegel reports for the New York Post. This was always the most likely outcome for the 28-year-old NBA scoop enthusiast, who has established himself as either No. 1 or No. 2 in a field that's exploded in visibility and interest over the past few years. In my semi-informed opinion, the real question has been what happens the next time Charania is a free agent as his star figures to continue to rise and he'll get even more polished on camera over the next few years. So mark your calendars accordingly.
Or don't, because it turns out that, believe it or not, one of the hottest topics in sports media recently came and went without anything materializing. Charania's future was the final domino in a stretch that saw an overwhelming majority of sports' top insiders in a contract year. The proliferation of sportsbooks making enormous plays led to a glut of pieces wondering how many of these newsbreakers they could siphon off to lead their content arms. As it turns out, myself and other writers wasted a lot of ink and time writing these.
Because one after another, these journalists stayed put. Jeff Passan. Adam Schefter. Adrian Wojnarowski. Now Shams. The first three at ESPN and the fourth with his existing timeshare.
It's not as though this speculation was driven by a belief there'd be a mass exodus. The benefits of a sportsbook having exclusive and first-to-market information is obvious. But figuring out the best way to integrate it properly remains a work in progress. Whichever insider jumped first would be a pioneer of sorts and such a move would have carried some risk, even if the financial side of the equation existed in greener pastures.
Was it simply too early for the paradigm shift? Will the window close before the next time this quartet make their decisions? Will we see a push to attract lesser-known insiders? Considering how nothing came of something we obsessed over, there doesn't seem to be a point in offering predictions.
Personally, I'm a bit skeptical now that we'll see any A-listers make the jump. Gambling is the one idea everyone seems to have in sports yet momentum can grind over the course of multiple years.