Shams Charania Claims Ben Simmons Did Not Have Phone in Pocket During Practice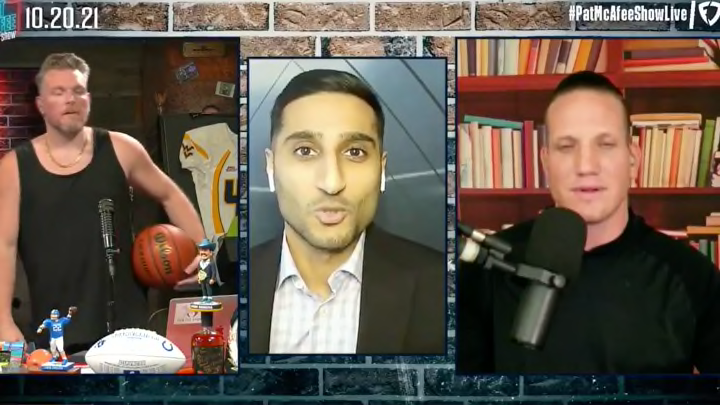 Shams on the Pat McAfee Show /
The Ben Simmons debacle in Philadelphia has already imploded, merely one week after Simmons deigned the Sixers worth of his presence and returned to the team after getting fined up the wazoo for missing all of training camp and preseason. Multiple reporters captured his first open practice with his teammates and commented upon his demeanor and other small things that help drive the engine of NBA drama.
Several of those pictures and videos showed Simmons with a lump in his pocket that very much resembled a cell phone. This, of course, was absurd. A professional basketball player practicing with his phone in his pocket like he's a hungover college kid getting a run in on a Sunday morning is an absurd concept. Yet here Simmons was, making it reality.
Shams Charania appeared on the Pat McAfee Show today to talk about the situation and revealed a tidbit only the best basketball insiders could get: Simmons didn't have his phone in his pocket. It was a practice jersey. That he refused to wear.
That seems mighty dubious when you consider the below picture and video of Simmons that day, because it sure looks a lot like a phone.
However! Upon reflection, I can see the vision. The "phone" appears to peak out of Simmons' pocket and shows the screen. But if you think it's a jersey, that flash of brightness does look like a patch on a jersey.
This is why Shams gets the big bucks and why McAfee has him on the show.