'Ted Lasso' Cast Sings 'Sweet Caroline' During Saints-Vikings London Game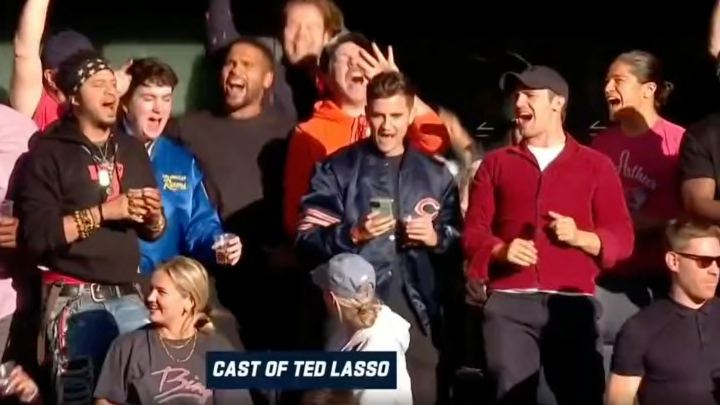 'Ted Lasso' Cast /
The Minnesota Vikings took a trip across the pond with the New Orleans Saints to kick off the NFL's 2022 London series this Sunday. The league was unable to put its best foot forward as both Alvin Kamara and Jameis Winston were declared out due to injury before the contest, thrusting luminaries such as Andy Dalton and Latavius Murray into the international spotlight.
But football is football and the London crowd was pumped-up. Including the cast of Ted Lasso, which was in attendance together and the actors were captured belting out an enthusiastic rendition of "Sweet Caroline" on the broadcast.
Extremely heart-warming content. And maybe an indication that Season 3 is coming soon? Probably not, but we dare to hope!