Latest Roundup Leads
Roundup: Henrik Lundqvist to Have Heart Surgery; Home Depot Fans Recalled; Lori Loughlin Released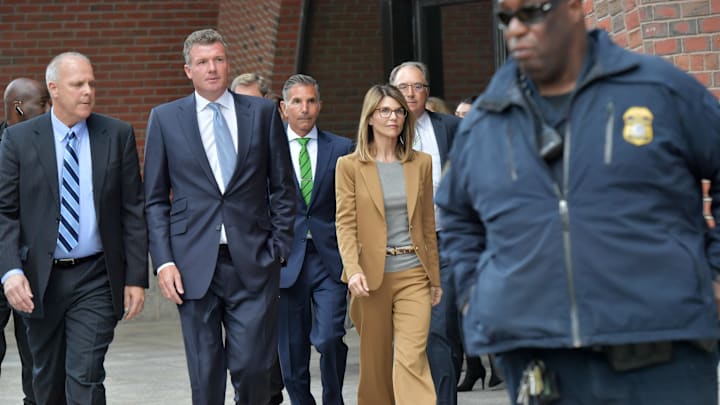 ... Georgia senate runoffs taking place amid unabated COVID and conspiracies ... Dangerous fans sold at Home Depot recalled ... Lori Loughlin released from prison ... The year's most-watched television networks ... Henrik Lundqvist to have open-heart surgery ... Louie Gohmert sued Mike Pence ... Andy Dalton definitely an option next year for several teams ... Don't care what they say, I will absolutely continue to eat ketchup ... Ray Allen on the things he won't forget ... Ian Rapoport really had to go ... Michigan State basketball is in freefall ... Possibility of a $2.4 billion Reebok sale persists ... Ja Morant sprained his ankle ... While this is all well and good, it might be better for hundreds of millions of Americans to get their much-needed aid ...
12 pleasant celebrity moments from this year that you won't believe are actually from this past year. [Ruin My Week]
Tulsa football dad seems like a fun hang, isn't afraid to all an audible when it comes to tattoos. [Tulsa World]
The mistakes and struggles at the heart of America's seemingly endless struggle for stabilization. [New Yorker]
The people who gutted minor league baseball. [Mother Jones]
Josh Allen broke Jim Kelly's single-season record for touchdown passes in a Bills uniform. [CBS Sports]
It's a boy for Emma Roberts. [TMZ]
Interesting tweet to stare at for a few hours.
Anthony Fauci is still urging extreme caution and likely will be for several months.
M83 — Wait