Roundup: Bill Murray and Guy Fieri Joining Forces; Becky Lynch Announces Pregnancy; Quibi's Failure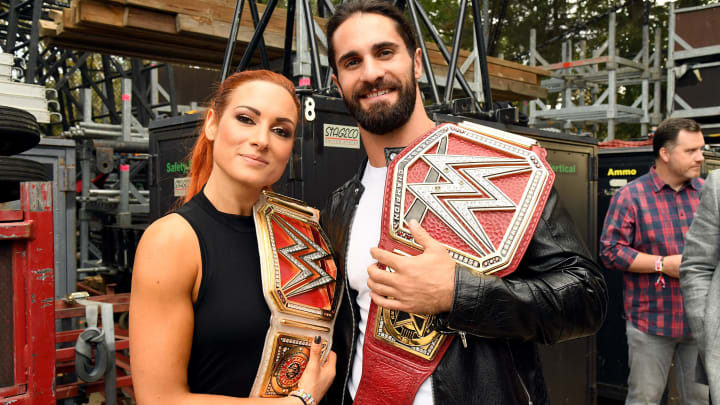 Bill Gates warns against undervaluing the gravity of current situation ... Loving this Patriots-Buccaneers conspiracy ... Double Rainbow Guy passes away ... Vera Wang is somehow 71 ... Mack Brown intrigued by Jim Harbaugh's proposal ... This could be the end for Matt Harvey ... It says here that it would be a sign of weakness to wear a mask ... Jerry Stiller and one of his legendary characters ... Magic Eye pictures continue to rule ... All-in on a Nordiques throwback jersey ... There will be concerts again one day ... This is someone who really likes IKEA ... The one shirt every guy loved to wear needs to be replaced ... Universal DH is an intriguing idea ... Bill Murray and Guy Fieri are going to compete in a nacho-making contest ... Quibi is not doing well ... Donald Trump abandoned his press conference ... A long conversation with the guy behind MY KBO ...
Every episode of The Office if Dunder Mifflin had been conducting business over Slack. [The Verge]
Ubiquitous sports media podcast guest says Nomar was better than Jeter. [Boston Globe]
Becky Lynch and Seth Rollins are expecting their first child. [People]
Tom Brady insists there wasn't a riff with Josh McDaniels. [CBS Sports]
How can something be both the happiest and saddest thing in the world?
Goldfinger -- Here in Your Bedroom