Robby Anderson Wants to Come On 'Undisputed' After Getting Hammered by Skip Bayless and Shannon Sharpe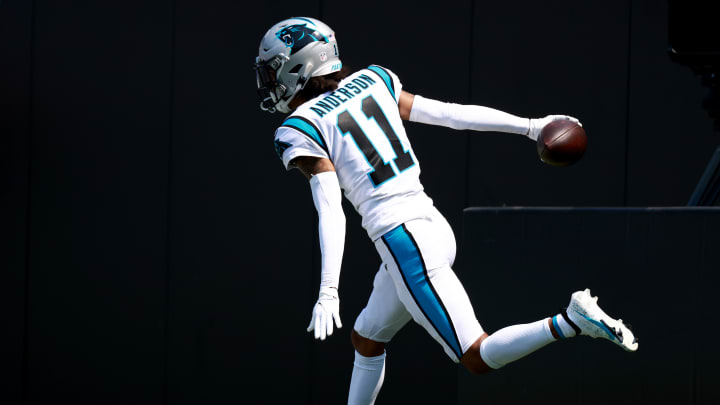 Robbie Anderson / Grant Halverson/GettyImages
Robby Anderson found himself in the news over the weekend when his negative reaction to reports of the Carolina Panthers' pursuit of Baker Mayfield went viral. In short, Anderson is not a fan of the possible move. Which is odd, considering Mayfield would be the best quarterback Anderson has played with since entering the league with the Jets in 2016. But Mayfield's reputation is also in the toilet right now so Anderson's thought process is anybody's guess.
On Monday, Skip Bayless and Shannon Sharpe briefly touched upon the topic and were ... unkind to Anderson. Sharpe said he wasn't nearly good enough to have his input be considered when it came to roster decisions, then used the fact that a player of Anderson's caliber had the audacity to voice his displeasure out loud to demonstrate how far Mayfield has fallen. Bayless went even further, pointing out that Anderson has never been to a Pro Bowl or even played in the postseason as a way to discount Anderson's opinion.
A little harsh! Anderson eventually caught wind of the segment and took to social media yet again on Tuesday, this time to demand he appear on Undisputed and settle this "like men."
No hard feelings, though. Never any hard feelings.
This is exactly the kind of meaningless dispute that gives Undisputed a big ratings boost without really sacrificing anything, so the producers should get on the horn with Anderson's people ASAP. Sharpe and Bayless certainly shouldn't have a problem with it. After all, they called up Julio Jones that one time.
We'll await with bated breath to see if Anderson's offer is taken up.