Rob Gronkowski Shared a Bathroom Stall With His Brothers at the ESPYs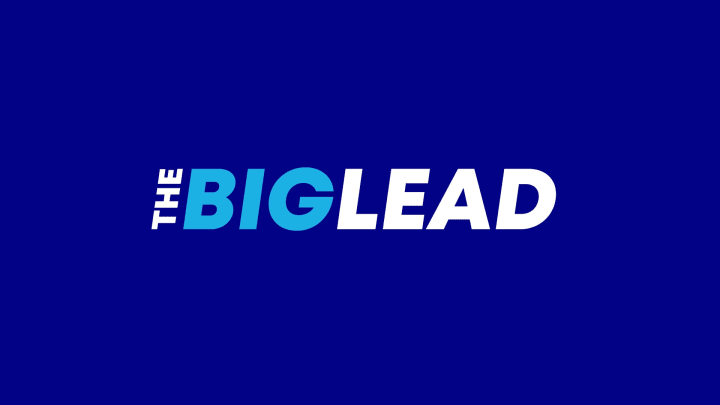 These are the Gronkowski brothers – Dan Gronkowski, Gordie Gronkowski, Rob Gronkowski and Glenn Chris Gronkowski. Even on the red carpet of a fancy Hollywood event, they are meatheads in the most extreme sense of the term. They pose, flex and do wheelbarrow races. All while wearing suits. To their credit, they kept their shirts on throughout the ESPYs. Not by choice, but by solemn vow, no doubt.
Speaking of Gronk's time at the ESPY's, Bill Simmons shared three stories on Monday's B.S. Report that are truly bro-riffic and meathead-tastic. With an assist in transcribing from Sports Rapport:
Leaving the after party, walking through the hotel where the first after-party was and there was an [escalator – Simmons kept calling it an elevator] that people were going down. And there was probably like–you know, people were walking kind of slow because there's only one at a time on the [escalator] so it's kind of clogged a little bit–and then there was an [escalator] going up that nobody was on. Gronkowski sprints down, past all the people that are going down the [escalator] and sprints down the 'up' [escalator]. Sprints down the escalator. Then, he gets to the bottom, raises his hands, and goes, "YEAHHHHHHHHH!!!!!" That was one. I actually witnessed [this].
[Gronk] is in the elevator–and there's probably 10 people in the elevator including one of my friends–he says to the doorman–it's this party that's gonna be on the roof of some place in LA–like, it's outdoors. He says to the elevator person, "At this party, can we party with our shirts off?" And the guy's like, "Uhhh…yeah…I think so." Gronkowski turns to his buddy and goes, "YEAHHHHHHH!!!!!!!" and high fives him.
This was also witnessed by a friend of mine. Gronkowski's in line for the bathroom. There's a line. There's two urinals and a stall, or whatever, and they're all waiting. Gronkowski's with his two brothers–who just looked awesome. He goes into the stall and then turns over to one of his brothers and says, "Crossies?" The second brother goes in. The third brother goes in. And then there's some guy who's waiting–some smaller guy–and they're like, "Let's get him, too." They grab this guy and they bring him in and they all pee in the bathroom together in the stall.
Amazing. This guy does not have an off-switch. Fighting the urge to wear a Zubaz suit to the ESPYs must have taken incredible will power. Unfortunately, it is time to look forward. Football season is approaching and the Summer of Gronk appears to be winding down. At least the Patriots would really like it to wind down. From The Boston Globe:
This week, we're going to talk about Rob Gronkowski again, though perhaps in not so positive a way.
After posing nude for ESPN The Magazine's "Body Issue" and partying at events for the issue and the ESPYs (Gronkowski was up for two awards but was shut out), and co-hosting "Access Hollywood Live" in recent days — things that seem un-Patriot-like — don't be surprised if he lays low for the next couple of weeks.
Via a league source, Gronkowski has been told by the team that his summer of Gronk, so to speak, is over.
We should all shed a tear if that is true. July and August are well known as two very broriffic months. This is prime beach season and Spring Break doesn't come along for another, like, year or something. Come on Pats. Can't you be chillbros?
Previously: Warning: ESPN the Magazine is About to Mail You Nude Rob Gronkowski Pictures
Previously: Rob Gronkowski Attended a Playboy Party Wearing a Vest and Tie Sans Slacks
Previously: Rob Gronkowski Enlists His Meathead Friends to Get on the Cover of Madden '13
Previously: Rob Gronkowski In Zubaz Is The King of the Meatheads
Previously: Rob Gronkowski Spiked a Puck at a Minor League Hockey Game
Previously: Rob Gronkowski Dancing Wildly at a Super Bowl Party