Poor Clock Management is Slowly Killing Peyton Manning on the Monday Night Football ManningCast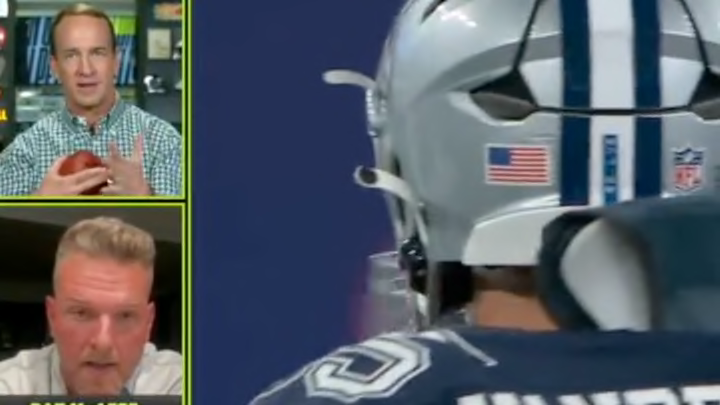 The New York Giants and Dallas Cowboys were featured on Monday Night Football to cap Week 3. The Giants took all three of their first half timeouts into halftime with them because coach Brian Daboll refused to use any of them on the team's final posession of the half. And on the ManningCast Peyton Manning was again desperate for someone to call timeout.
Peyton started asking for a timeout as Daniel Jones was sacked around midfield with a little over a minute to play.
A few minutes later he was back at it as the Giants picked up a big chuck of yardage to get into a 4th and 2 situation with just a few seconds remaining on the clock. Both times the Dallas Cowboys were the ones who ended up calling timeout.
It was like a replay of the Broncos - Seahawks game in Week 1 when Manning was begging for his former team to stop the clock at the end of the game. This time it got Eli Manning to joke that timeout is probably Peyton's most used word during the telecasts.
Coaches on Monday Night Football should really take Peyton Manning's health into consideration in the future. Much more of this poor clock management and he may explode on live television.