Frustrated Patrick Mahomes Tossed His Helmet After a Failed Drive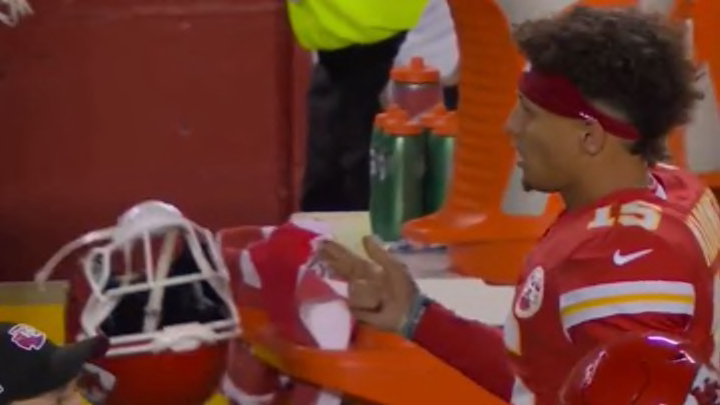 The Denver Broncos and Kansas City Chiefs met on Thursday Night Football in Week 6. The first half wasn't exactly a thriller with Russell Wilson throwing for just 37 yards in the first half of the game. On the other side of the ball, Patrick Mahomes completed 14 of 22 passes for 156 yards and a touchdown as the Chiefs took a 13-0 lead into halftime.
Not that Mahomes was without his struggles. He threw one bad interception inside the red zone and the team turned the ball over on downs during the first quarter. After another failed drive late in the second quarter Mahomes tossed his helmet as he got to the sideline.
How Brady-esque of him. Seriously, have you ever seen anyone so upset?
In other news, Travis Kelce had seven catches for 109 yards in the first half. Not bad with Taylor Swift in attendance. Kelce was probably inspired by the jacket Erin Andrews designed.