Jorge Sedano Went as Pat McAfee for Halloween, Crushed It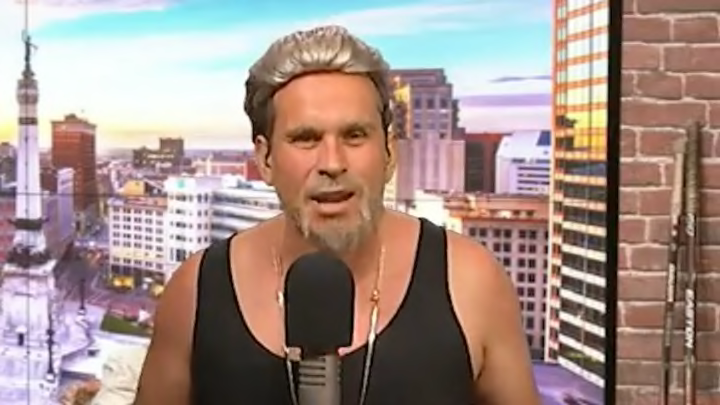 Another Halloween has come and gone and all we have is a morbidly obese pillowcase full of sugary treats and the memories. What I'll remember most is getting blasted right in the face with several inches of lake-effect snow and the face kids make when you try to tell them trick-or-treating is canceled because it's gone full Bemidji out there in October. So I'll also remember how cold and wet everyone's feet got and how cool they think it is when you teach them about trenchfoot. Everyone celebrates in their own way.
Over on Around the Horn they wore costumes. Woody Paige went as Taylor Swift and if you're into that kind of thing, then good for you. Jorge Sedano stole the show by going by one of his ESPN colleagues, the one and only Pat McAfee. And he knocked it out of the park, complete with an A.J. Hawk cameo.
Now, in a typical workplace, one employee parading around and imitating another is a human resources nightmare. But the Worldwide Leader is not like those other places — they're a cool place where a good riff is appreciated.
Unencumbered by sleeves and able to fully focus on the task at hand, Sedano earned 30 seconds of face time and tested the network sensors.
One has to appreciate the commitment to the bit.