Ozzie Guillen Brought to Tears Talking About Highland Park Shooting During White Sox Pregame Show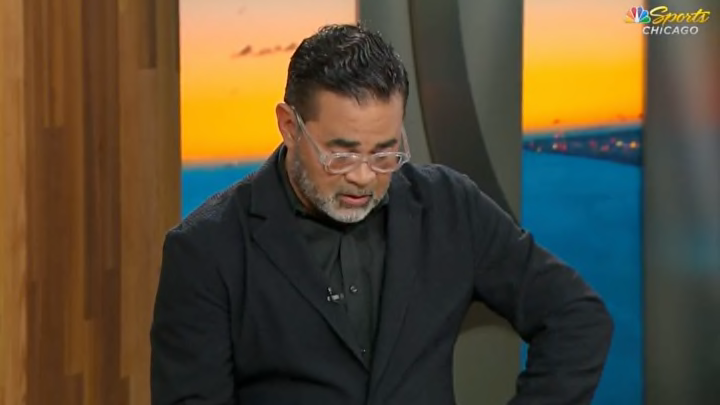 Ozzie Guillen addresses Highland Park shooting on NBC Sports Chicago. /
Highland Park, Chicago was the scene of yet another deadly mass shooting on the 4th of July. Parade-goers were terrorized by a young white male with an AR-15. A few hours later NBC Sports Chicago had to preview the evening's Chicago White Sox - Minnesota Twins game taking place at Guaranteed Rate Field, about 30 miles south of the location of the day's tragedy. A clearly shaken Ozzie Guillen made a short statement about the tragedy.
"I feel sad for the family and everyone affected by this. And I'm proud to make my life in America and especially here in Chicago, Illinios. The home of my family, my kids my grandkids, but days like this... Is very, very hard to forget. Because I see this thing happening again, and again, and again and being a grandpa now, you seen like, where are we going to?"
It was a heartfelt moment full of perspective and if a similar shooting had taken place 45 minutes from any other city with a Major League Baseball team, Guillen and NBC Sports Chicago probably would not have said a word. That's not a criticism. This studio show handled the moment well. It's just that everyone sees these things and thinks they're awful, but until it is localized it often doesn't warrant mentioning somewhere like an MLB pregame show.
Of course, since no tragedy has been tragic enough to spur actual change, it seems pretty likely that most baseball pregame shows will have a moment like this during this season or the next. The only thing more ingrained in the fabric of America than baseball is gun violence.