Odell Beckham Jr. Kicked Off Flight in Miami on Sunday Morning, Escorted Out by Police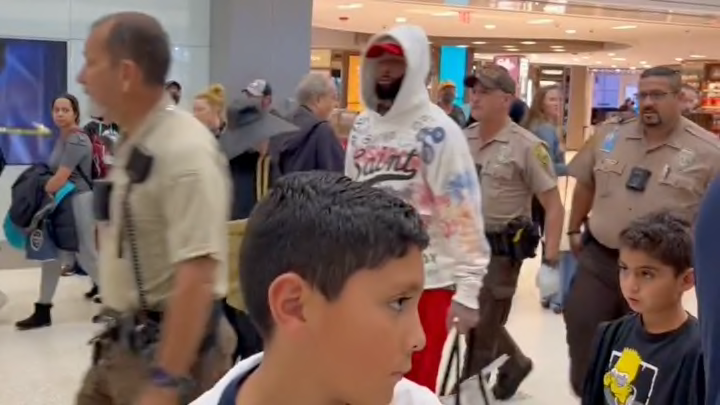 Odell Beckham Jr. was kicked off a plane in Miami on Sunday morning according to Andy Slater of FOX Sports 640. According to Slater, OBJ was "in and out of consciousness" and wouldn't put on his seatbelt on. Miami police confirmed this report in a statement obtained by NFL Network's Tom Pelissero. Multiple videos of OBJ being escorted through the airport by police have since surfaced.
Beckham apparently refused to put on his seatbelt and the entire plane had to be emptied. Here's video.
For his part, Beckham has been tweeting vaguely about the incident.
Beckham has been traveling across the country over the last couple weeks visiting potential teams hoping to acquire his services as the NFL playoffs approach.