Nick Castellanos Ejected For Touching the Dirt With His Bat After a Questionable Call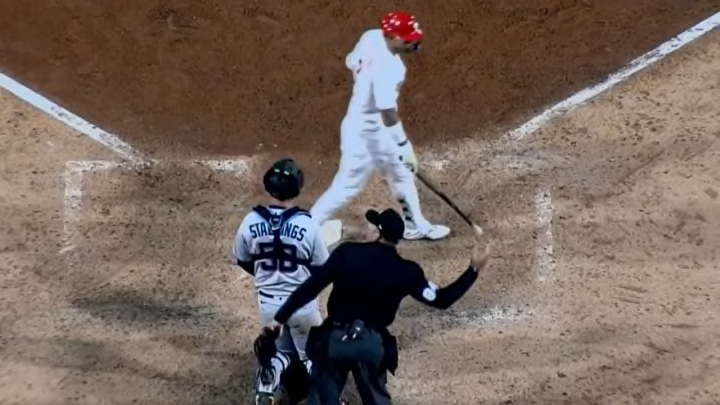 Nick Castellanos was thrown out of the Philadelphia Phillies' 15-3 win over the Miami Marlins on Monday night. Castellanos took exception to a questionable called third strike by umpire John Libka and made a tiny imprint in the dirt before walking back to the dugout. It wasn't a big show, but it was an auto-toss from Libka.
He didn't appear to say a word, but you touch the dirt with your bat and draw a dot, well, it's a slippery slope from there to drawing a full line.
Overall, it was a very fast at-bat for Castellanos, who was also handed a 0-1 count when he was called for a pitch timer violation to start his plate appearance. No wonder games are so short this season. The only thing holding up the pace of play is umpires waiting for ejected players to get out of the dugout.