New York Giants Fans Boo Taylor Swift, Who Wasn't Even There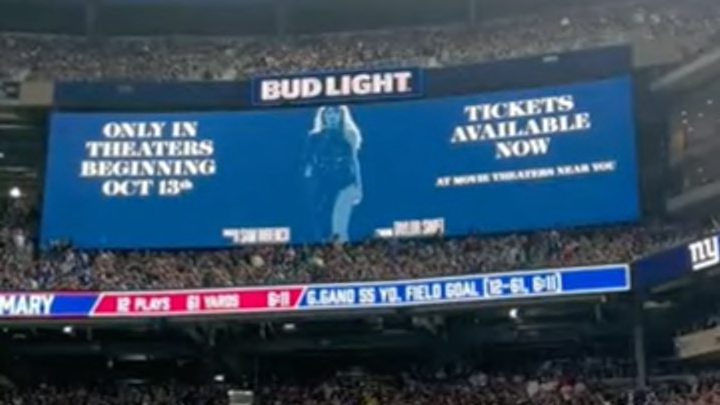 New York Giants fans did not have much in the way of things to cheer about last night as the Seattle Seahawks came into MetLife and had a sack party at Daniel Jones' expense. Brian Daboll was as exasperated as anyone, and the mood was just dour the G-Men were humiliated in a marquee primetime contest for a third consecutive time in less than a month.
Because it's the Tri-State area and residents have no compunction about letting their displeasure be known, the crowd was able to boo anything and everything. The offensive line. Jones. Daboll. The defense. Their own realizations that a 120-minute commute lie ahead and they'd be sluggish and worthless at work this morning because they just had to see this debacle in person.
Oh, and Taylor Swift. They also booed Taylor Swift when her promos ran on the scoreboard.
Look. There's not a lot of rhyme or reason to this except Swift was in attendance 24 hours earlier for the New York Jets game, where Zach Wilson was able to remain upright with more consistency. Or perhaps they're among the weirdos irate that the NFL is embracing this new era and changing social media profiles. My personal theory is they were just generally pissed off and mad at the world.
We've all been there. Unfortunately for the Giants fanbase, there are 13 more opportunities this season to visit this particularly dark place.