Here's a Look at the New Dan Le Batard With Stugotz Studio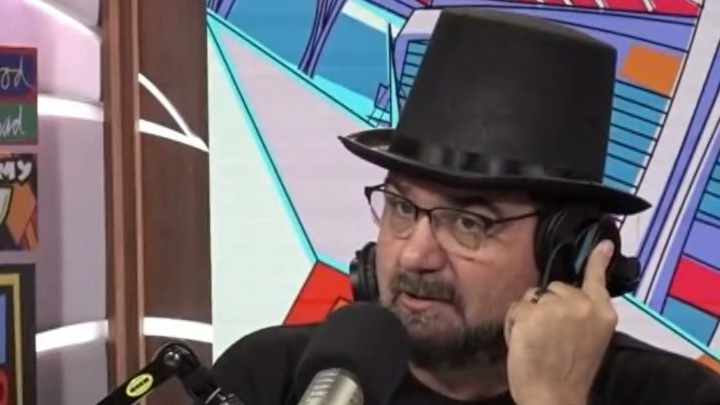 The Dan Le Batard Show with Stugotz is embarking on a new era in a new studio, as first reported by The Big Lead and not the New York Post for once. No longer will the marching band to nowhere tune up in the Clevelander or walk to the ocean. They've ditched the longtime digs for a much brighter space with more room. Enough for the Music Dome to get particularly athletic and explore the space.
Anyway, the crew's first broadcasting day in there was yesterday. Everything was shiny. New. Clean. Except Stugotz, of course, who was his same old self.
For fans of the show looking for a more comprehensive look at the studio, there's this video featuring a few editorial choices to put in the something to ponder folder. It's very hard to narrow down which shot is my personal favorite into a Top-5 list because there is so much going on.
In all seriousness, this appears to be a massive upgrade and proof that you can start a company during a pandemic and have an office with a fitness center in it. Everyone who walks through those doors will be coming for all the stuff. In a good way.