Mike Evans Dropped the Easiest Touchdown of His Career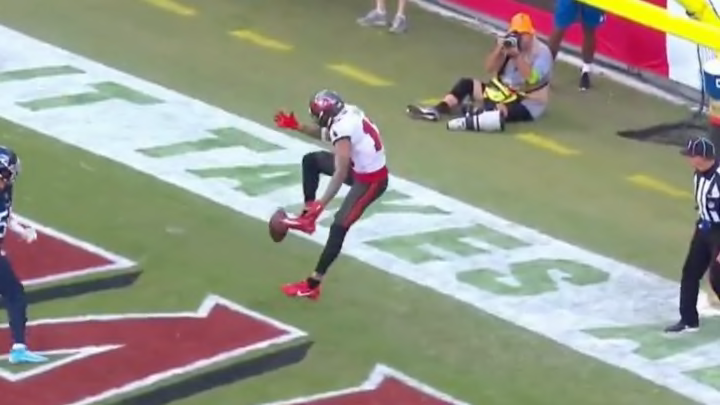 Mike Evans is having an absolute nightmare of a game against the Tennessee Titans in Week 10. The Tampa Bay Buccaneeers came into the game with a 3-5 record and not much margin for error if they want to remain in the playoff hunt. Evans responded by dropping two balls in the first half and having a little meltdown on the sideline. Things did not get better in the third as Baker Mayfield hit Evans in the hands in the end zone and Evans just dropped it.
Evans has caught 86 receiving touchdowns in his career coming into this game. Some of them might have been this easy, but most of them probably involved fighting off a defender or two. On this one Evans was only fighting himself. He almost even kicked the ball.
Even when he dropped a wide open bomb from Tom Brady, there was still work to do. Mayfield hit Evans in the end zone. He didn't have to do anything but catch the ball.
The Bucs ended up settling for a field goal and a 10-3 lead on the drive.