Michael Irvin Blows Up Over Packers' Failure to Get Aaron Rodgers Help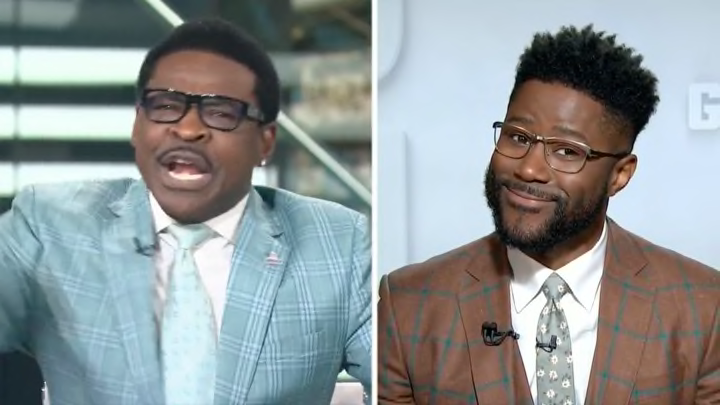 Michael Irvin and Nathaniel Burleson /
The NFL trade deadline came and went last week. Many teams made many moves, which was quite the surprise given how quiet the deadline normally is. One notable team made no moves-- the Green Bay Packers. Perhaps no team had as glaring a hole to fix as the Packers did at wide receiver. Aaron Rodgers has looked downright miserable at points as his rookie wideouts drop passes or run the wrong routes. Yet Green Bay was unable to land any reinforcements, keeping true to their reputation as a team entirely unwilling to look outside the building for help unless the circumstances are perfect.
As the week went on after the deadline passed, the predictable rumors started to pop up that the Packers were close to trading for guys like Brandin Cooks but couldn't get a deal across the finish line. It's par for the course for the franchise. Michael Irvin is apparently sick and tired of Green Bay's act and blew up on the organization for failing to get Rodgers help in his twilight years on NFL GameDay today.
It doesn't appear this was a scheduled segment, either. Rich Eisen tweeted some behind-the-scenes footage that suggests Irvin worked himself up into a tizzy during the commercial break preceding the above video and had to let it all out when the red light came back on.
A classic Irvin rant. Hard to disagree, too.