Micah Parsons Angry About Leonard Fournette Block in Week 1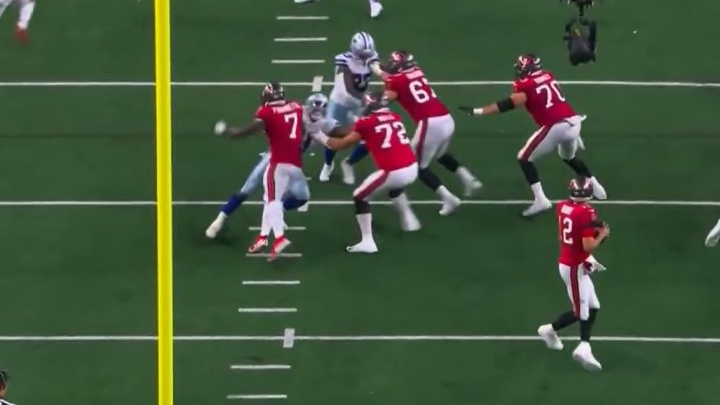 The Dallas Cowboys struggled to do much of anything right during a Week 1 loss to the Tampa Bay Buccaneers, and things aren't going much better in the aftermath. Dak Prescott needs hand surgery and is out six to eight weeks, and Micah Parsons is feuding with Bucs running back Leonard Fournette.
Pro Football Focus highlighted a block Fournette threw on a rushing Parsons Sunday night. In the clip, Fournette is in pass protection while Tom Brady scans the field. He stepped up and leveled Parsons with a shoulder, putting him on his back. It was an emphatic block.
Here's another angle:
After the game, Parsons took to Twitter to rip Fournette for the block, blasting the running back for hitting him while he wasn't looking.
Fournette didn't say anything in response, merely tweeting out the Crying Jordan meme.
The Parsons started a new thread and said he wasn't actually mad and that crack blocks happen. Which seemed like a backpedal.
Despite Parsons' last tweet, this feels like a budding NFL feud and we are definitely here for it.