Metaphor Master Colin Cowherd Is Absolutely Cooking Today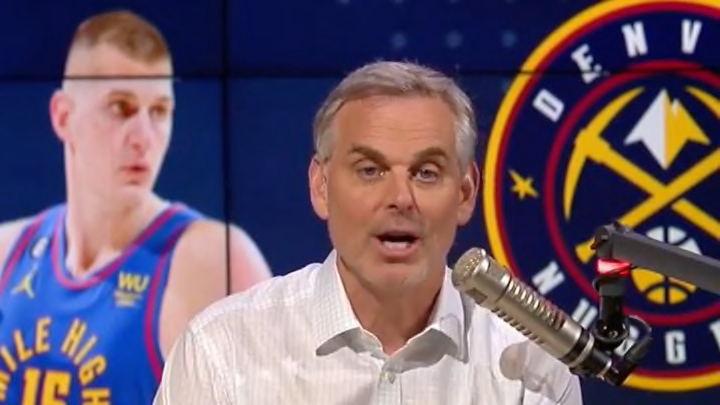 Colin Cowherd has held the title belt for using metaphors on air for so many years now that it's hard to remember any made before his ascendence to the top of the industry. Watch him long enough and you start to do the Once Upon a Thing in Hollywood thing where you point at the screen when he's winding up to deliver one.
In the wake of an enormous night that saw Nikola Jokic put on a clinic in the Denver Nuggets' Game 1 victory over the Los Angeles Lakers in the Western Conference and the the San Antonio Spurs winning the Victor Wembanyama sweepstakes, Cowherd came to The Herd set ready to do the thing he does best with unrelenting guile and speed.
He explained why Jokic, who others have said resembles a loaf of bread, is actually the peanut butter and jelly of the league.
"Fantastic every night," he said of both a generational big man and a classic sandwich. "Always a little underserved... It works any era, any generation and any time."
So true. More restaurants should put this on the menu. Creamy with raspberry or crunch with grape. Maybe get wild with it and dab a little hot honey on there. There are no rules in the kitchen.
Then Cowherd assessed the Spurs and couldn't help but noticed that they are like normal parents, not cool parents trying to connect with Mean Girls.
Again, dead on. The parental urge to toss the kiddos out at the Spurs' practice facility so you can hit up a big box store or two is impossible to fight.
Everyone involved here is at the top of their craft. Some on the hardwood and others pointing out that two seemingly unrelated things are, in fact, very similar.