Latest Mlb Leads
Major League Baseball's New CBA Won't Actually Discourage Tanking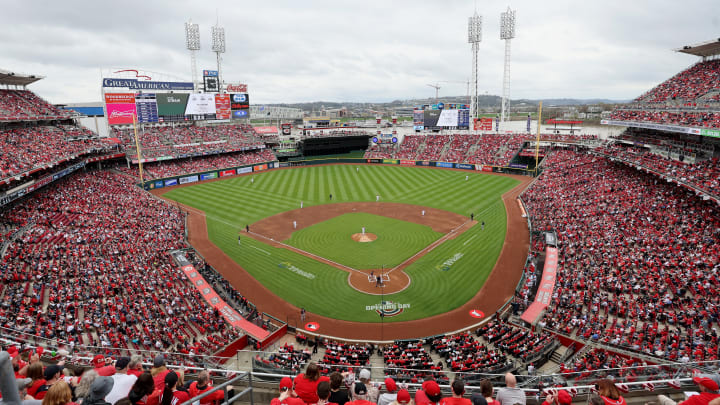 Cleveland Guardians v Cincinnati Reds / Andy Lyons/GettyImages
Major League Baseball made systemic changes when finalizing its collective bargaining agreement with the aim of preventing franchises from tanking. It's become obvious MLB didn't go far enough in its efforts. Given what we saw from Cincinnati Reds president Phil Castellini this week, teams will continue to be brazen in their efforts to tank.
Quickly after the ratification of MLB's new CBA, both the Cincinnati Reds and Oakland Athletics tore down the remaining value on their rosters. The Reds traded Sonny Gray, Jesse Winker and Eugenio Suarez, while the A's got rid of Chris Bassitt, Matt Olson, Matt Chapman and Sean Manaea after letting a number of free agents walk over the winter. Both teams are fully tanking and refusing to spend money. The A's Opening Day payroll sat at $48.91 million, while the Reds currently sit at $113.58 million, only because they can't move Joey Votto's $25 million salary (he has a no-trade clause) or Mike Moustakas' deal ($16 million in 2022, $18 million in 2023). Subtract those two salaries and things would look far different.
Both teams have fully thrown up the white flag. They're bringing up young players to fill gaps and are willing to lose for higher draft position. It's a race to the bottom of the standings. As ESPN's Jesse Rogers wrote, the new CBA won't prevent any of this.
The changes MLB made to combat this sort of thing haven't been the deterrent the league was expecting. Sure, the draft will be a bit more chancy over the next five years, as the first six picks will be subject to a lottery system; and teams with the worst three records will have the same odds of receiving the top pick. But those tanking teams are still guaranteed a top six pick. As a further deterrent, teams that benefit from revenue sharing -- the small market teams -- will not be able to receive a lottery pick more than two years in a row. Big-market teams that pay out revenue sharing can't receive a lottery pick in back-to-back years. Again, that's a risk but not a game-changer.
Even with those changes locked in, it will take two seasons for the Reds or A's to feel any impact. In essence, they'll be rewarded for spending less, raking in revenue sharing cash and getting top picks for their troubles. Other than the owners lining their pockets, no one wins in this scenario.
Fans hate it because they're tired of seeing their teams lose, and many refuse to show up to watch a terrible product. And who could blame them? Players hate this because teams dumping contracts aren't replacing those guys by signing high-dollar free agents. Instead they're making patchwork fixes and bringing up young, unproven (and cheap) players. Additionally, when teams like the Reds trade cornerstone players like Winker it hurts the free-agent market. The Seattle Mariners were looking to sign a free agent outfielder and probably would have paid top dollar for one. Instead they got Winker via trade, closing a potential opening for a free agent signing.
The easy solution to the tanking problem would be implementing a salary floor so teams don't continually gut their rosters. Teams would have to maintain payroll at a certain level and risk massive penalties if they didn't. Even if those teams wanted to tank, they could make trades to take on bigger salaries other teams are trying to unload, potentially collecting prospects or draft picks to do so. It would prevent the refusal to spend money that is plaguing the league year-in and year-out.
Tanking is real and it will never fully go away. But it can be curtailed with smart, targeted moves. Major League Baseball has refused to actually address the practice and everyone but the league's owners will lose as a result.