Mac Jones Dropped a Very Loud F-Bomb on Monday Night Football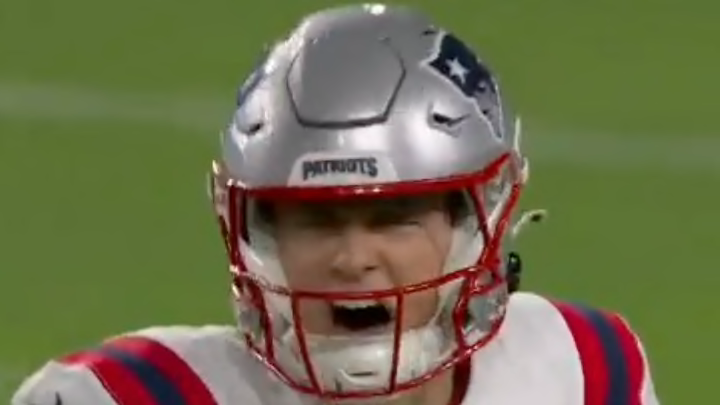 Mac Jones and the New England Patriots were caught in a shootout on Monday Night Football against the Arizona Cardinals in Week 14. And then Mac Jones screamed "F--k!"
Jones has been very clear about his disdain for the Patriots play-calling lately. He wants to stretch the field while Matt Patiricia appears to dial up screen after screen. Now Jones is screaming and swearing on national television. Suffice to say, this kind of thing did not fly at Alabama. Bill Belichick might need to step in.
UPDATE: And here's Jones angrily waving off someone on the sideline. Possibly Patricia who was then shown on the broadcast.
The one time Jones did attempt to air it out, JJ Watt ruined his good time by hitting his arm and Jones threw an interception.