Kyler Murray, DeAndre Hopkins Have Heated Argument on Cardinals Sideline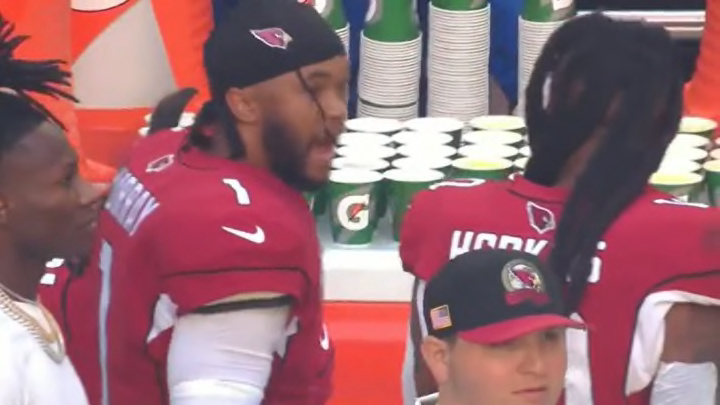 The Arizona Cardinals are struggling this season as they entered Sunday's action at 3-5, in last place in the NFC West. Quarterback Kyler Murray isn't having the campaign he was expected and has only had top receiver DeAndre Hopkins in the lineup for three games. It's clear the two aren't on the same page as they had a heated argument on the sidelines Sunday.
Hopkins was suspended the first six games of the season for violating the NFL's policy on performance-enhancing drugs. He's played two games so far this season, catching 22 passes for 262 yards and a touchdown. That's not bad, but he and Murray have had issues connecting at times. That happened again against the Seattle Seahawks this week when they were spotted arguing after a drive.
Check it out:
It's never a good sign when your franchise quarterback and his top receiver are going at each other on the bench. A bit of a tantrum from Murray there. Who does he think he is, Aaron Rodgers?