Aaron Rodgers Furious After Bad Pass Turns Into Unlucky Goal Line Interception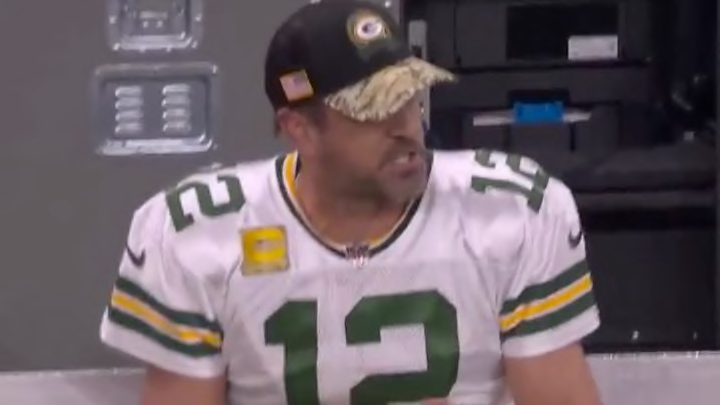 Aaron Rodgers and the Green Bay Packers visited the Detroit Lions in Week 9. Late in the first quarter the Packers went on a long drive that started on their own seven and ended when Aaron Rodgers threw a horrendous-slash-unlucky interception in the end zone. On 1st-and-goal Rodgers fired a pass into a large mass of people and the ball bounced way up in the air before it fell into the arms of Kerby Joseph.
After the play Rodgers was shown on the sideline looking very frustrated. There might have been a thoughtful and present f-bomb or two dropped here.
You have to wonder who Rodgers was upset with here. He's the one that threw a pass into this.
Perhaps it was the playcall that upset him. The Packers have been running the ball quite well lately and the Lions are the third-worst team against the run this season. Maybe hand it to one of those running backs next time you're so close to the end zone.