Kyle Kuzma Wears Another Ridiculous Pregame Outfit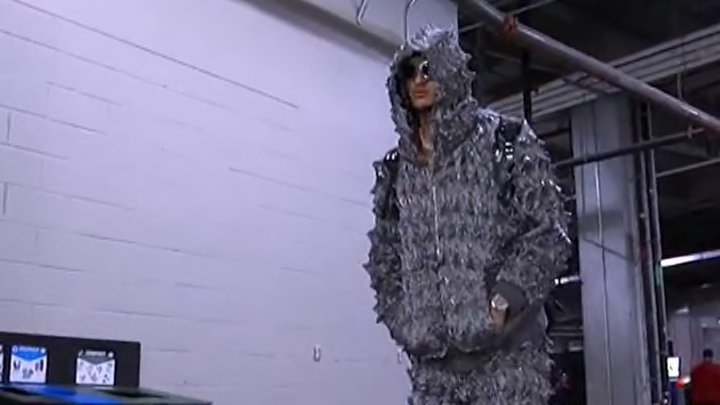 Kyle Kuzma has become known for his uh... creative pregame outfits over the past few years. The Washington Wizards forward did it again on Tuesday, showing up to his team's game against the Atlanta Hawks wearing a sparkly silver getup head to toe, with silver sunglasses.
Check it out:
I'm not sure what's going on here. As someone whose fashion sense is questionable at best, maybe I'm not the best person to determine if this is a great look. Maybe Kuzma is a trendsetter and I'll be buying something just like this in a few months. Or, maybe he just loves pulling all of our chains with these outfits and knows they're absurd.
I applaud Kuzma, for being the NBA's most ridiculous dresser.