K.J. Osborn Knocked Out on Huge Hit, But Got Up During Vikings - Falcons Game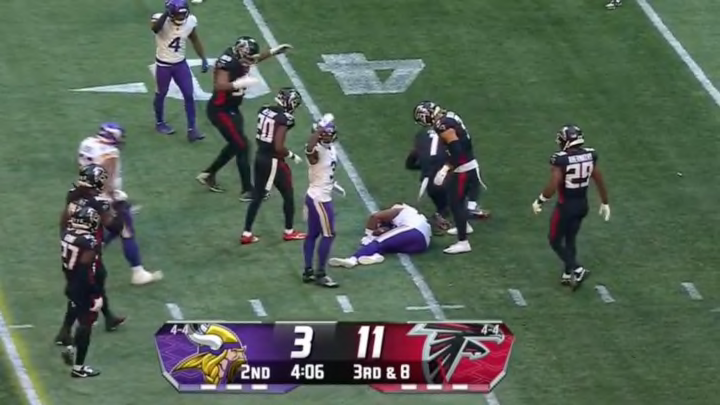 Josh Dobbs had a rough start to his Minnesota Vikings career. He was sacked for a safety before he completed a pass. Then he fumbled. And on top of that he threw a pass was caught by wide receiver K.J. Osborn who got knocked out by a Falcons defender.
Osborn bobbled he pass in traffic and was hard by two defenders just as he gathered the ball. Osborn's helmet came off and he immediately went limp and people waved for team doctors to come check him out. Worried players gathered around and took a knee, but eventually, Osborn got up on his own and was able to walk to the cart.
The fact that Obsorn woke up was great news, but he's still going to deal with a concussion. Hopefully, he doesn't rush back because he was clearly out cold here.