Roundup: Kathy Hochul Sworn In; Elizabeth Olsen Supports Scarlett Johansson; Falcons Sign Josh Rosen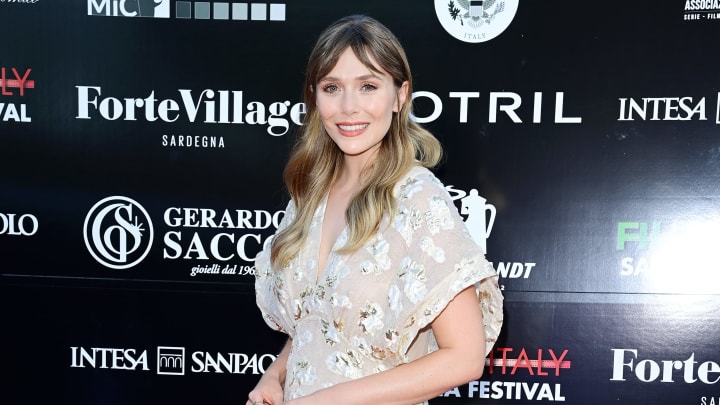 Filming Italy Festival 2021 - Day 1 / Daniele Venturelli/Getty Images
Hawaii's governor urges tourists to stay away amid COVID surge ... FDA vaccine approval could jolt the economy ... Proud Boys leader sentenced to five months in prison ... Stock futures inched higher heading into Tuesday ... Kathy Hochul sworn in as New York's first female governor ... Afghanistan's economy is disintegrating ... How California police chased a non-existent Antifa bus ... Andrew Cuomo left his dog behind at governor's mansion ... Fresno police say man was masturbating when he crashed his car ... Elizabeth Olson praises Scarlett Johansson amid Disney lawsuit ... A review of "Shan-Chi and the Legend of the Ten Rings" ... Steph Curry's mom filed for divorce ... Will Smith, The Chainsmokers and NASCAR to team up for romantic comedy ... Big Ten, ACC, Pac-12 alliance to be announced Tuesday ... Jameis Winston might have ended the Saints' QB battle ... Everson Griffen is sorry he called Kirk Cousins "ass" ... The Padres fired Larry Rothschild ... The Falcons signed Josh Rosen ...
Ranking college football's top 100 players [ESPN]

Latest MLB power rankings [Sports Illustrated]

Ranking NFL rookie QBs after Week 2 of the preseason [CBS Sports]

The FDA really did have to take this long [The Atlantic]

What does Julio Jones mean for A.J. Brown, and vice versa? [The Ringer]

Seriously, where are you guys getting all these milk crates? [The Big Lead]
The Spiderman: No Way Home trailer dropped:
This was downright incredible:
Someone made a real Simpsons TV:
Dire Straits -- "Brothers in Arms"