Jonathan Allen Slammed Justin Fields Onto the Turf Headfirst and Didn't Get Flagged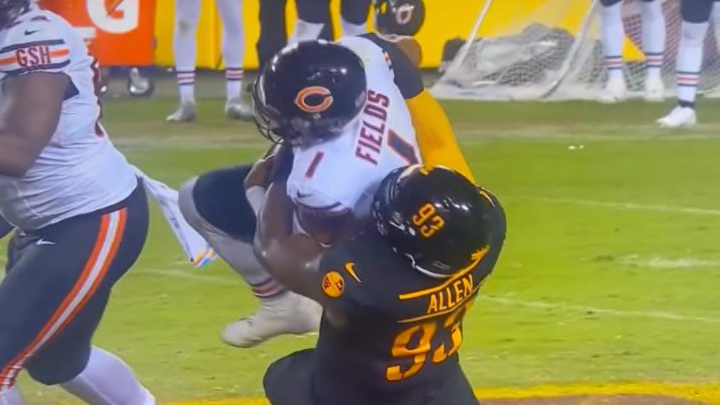 The Chicago Bears took a 27-3 into halftime of their Thursday Night Football game against the Washington Commanders in Week 5. The Commanders scored on their first drive in the second half and looked like they had some momentum. And officials tried their best to help by not throwing a flag on Jonathan Allen when he slammed Justin Fields into the turf headfirst while sacking him.
This is a pretty violent tackle. Doing that to a regular ballcarrier would be excessive, but doing in to a quarterback seems like it would have been an automatic flag.
Even worse is that the concussion spotters didn't spot Fields getting his head driven into the field by a 300 pound defender. I mean, they showed a pretty clear replay. So where was everyone on this play?
Fields had been playing well for the second straight week, throwing for 3 touchdowns and over 200 yards before this play. Then he threw incompletions on three of his next four passes. Though it did happen after he threw a pass so bad that Khalil Herbert hurt himself. So who really knows?